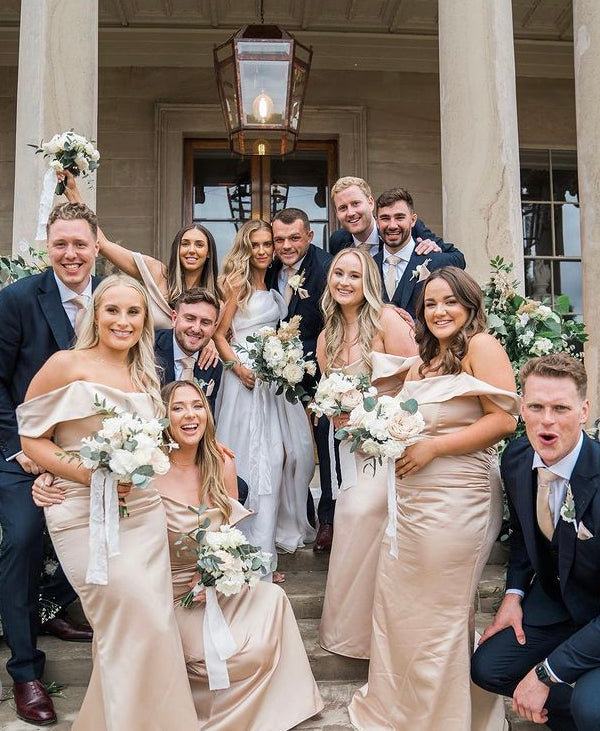 Best Day of your Life!
Many say your Wedding Day is the best Day of your life...
It is such a special occasion for people to celebrate the coming together of two families, but it can go by really quickly and before you know it it's over and you perhaps don't feel you've had the chance to see everyone or savour the moments.
A Custom Carved Barrel End Wall Hanger with the First Date, Engagement Date and Wedding Date placed below the initials of the couple
Oftentimes the days, weeks, months and years following the wedding can bring just as much happiness as the Happy Couple spend time going through the messages, gifts and photographs from the day, raising big smiles and bringing back amazing memories of one of their most significant life events. 
Gordon and Gill with their Custom Carved Barrel End Wall Hanger to mark the big day
Anyone who has been involved in creating one knows that it involves a heck of a lot of thought, planning and work, and it can be heart breaking when much of the decor and favours find themselves redundant soon after. Many are put up on Facebook marketplace, or the like, soon after the event which is one way of extending the life of the products, but wouldn't it be even better to create and make decor, favours (many of which guests are not quite sure what to do with!) and other wedding day items that are not only unique to the party, but that continue to provide usefulness after the big day? 
We believe that this is all very possible! We love working with people to create custom products for weddings, whether that's gifts for the Groomsmen, the Bridal Party, beautiful Barrels for the cake display, favours for the guests, personalised barrel end 'Guest Books' or anything else, and believe that an unused product is a useless product (and certainly not very sustainable). 
Have a look at the Wedding Collection on our website to gather some ideas and inspiration for how we can help you create the wedding of your dreams!
Custom Cufflinks for the Best Man and Groomsmen of England Rugby Star Zach Mercer's wedding to Emily 
Whether it's a Whisky Board as a gift to the Groom, his Best Man or Groomsmen, Custom Wine Boards for the Bride and her Bridal Party, customisable, reusable and practical favours for your guests, or a custom Barrel Bar as a real treat for the Wedding List, you can be sure that they will enhance the occasion hugely and be enjoyed by everyone for years to come.
 A custom Whisky Board made from a Whisky Cask, custom engraved and with custom nosing glass recess inserts
All of our products are also ideal for Engagement and Anniversary gifts, especially the fifth wedding anniversary where the material is wood!
So whatever your role on the Big Day, remember to savour the moments so that you can create amazing memories for many years to come!
 These remote controlled light up signs are fully customised to your design. We can include poems, song lyrics, a Spotify code to take you to your first dance, a QR code to take people anywhere you like, as well as images, names, location, and anything else you can think of!
| Freddie Main