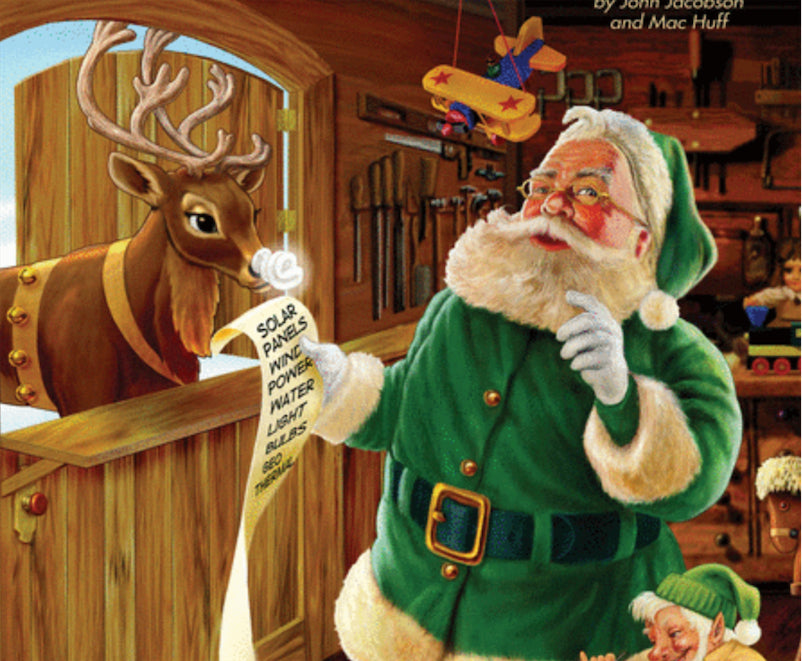 THE BEST CHRISTMAS GIFTS
WHAT DO YOUR FAMILY AND FRIENDS NEED THIS YEAR?
It feels like the run up to Christmas has well and truly begun, Oak & Black have booked into craft fairs at the Royal Concert Hall in Glasgow on the weekend of 27 & 28 November and also the Assembly Rooms in Edinburgh on the weekend of 4 & 5 December, and continue to take individual orders for our amazing clients.
As consumers we can often feel pressured into buying objects for people that cost us a lot of money and don't always add value to the lives of the individual let alone the environment. Why not ask the question, "What do they need?" or "what would enhance their lives?" this year?
SANTA IS GREEN!
At Oak & Black we really encourage you to think deeply about the recipients, what they might need or really want (even if they don't yet know it) and then either make or commission them something unique to them that is not only functional and beautiful, but also sustainable. Oak & Black's products are predominantly made using reclaimed materials and are made to last - this is a source of great pride!
Did you know that Santa's costume is only red because of clever marketing from the Coca-Cola company? It's amazing what influence that has had on our notion of old St Nick, but we believe firmly that the original is best; Santa's original costume was green and we believe that's the best way for him to be and for our young people to see him.
With the COP26 World Climate event taking place this month in Glasgow, the need for a change in the way we interact with our environment will hopefully be at the forefront of our minds as we fight to change our consumer habits.
| Freddie Main