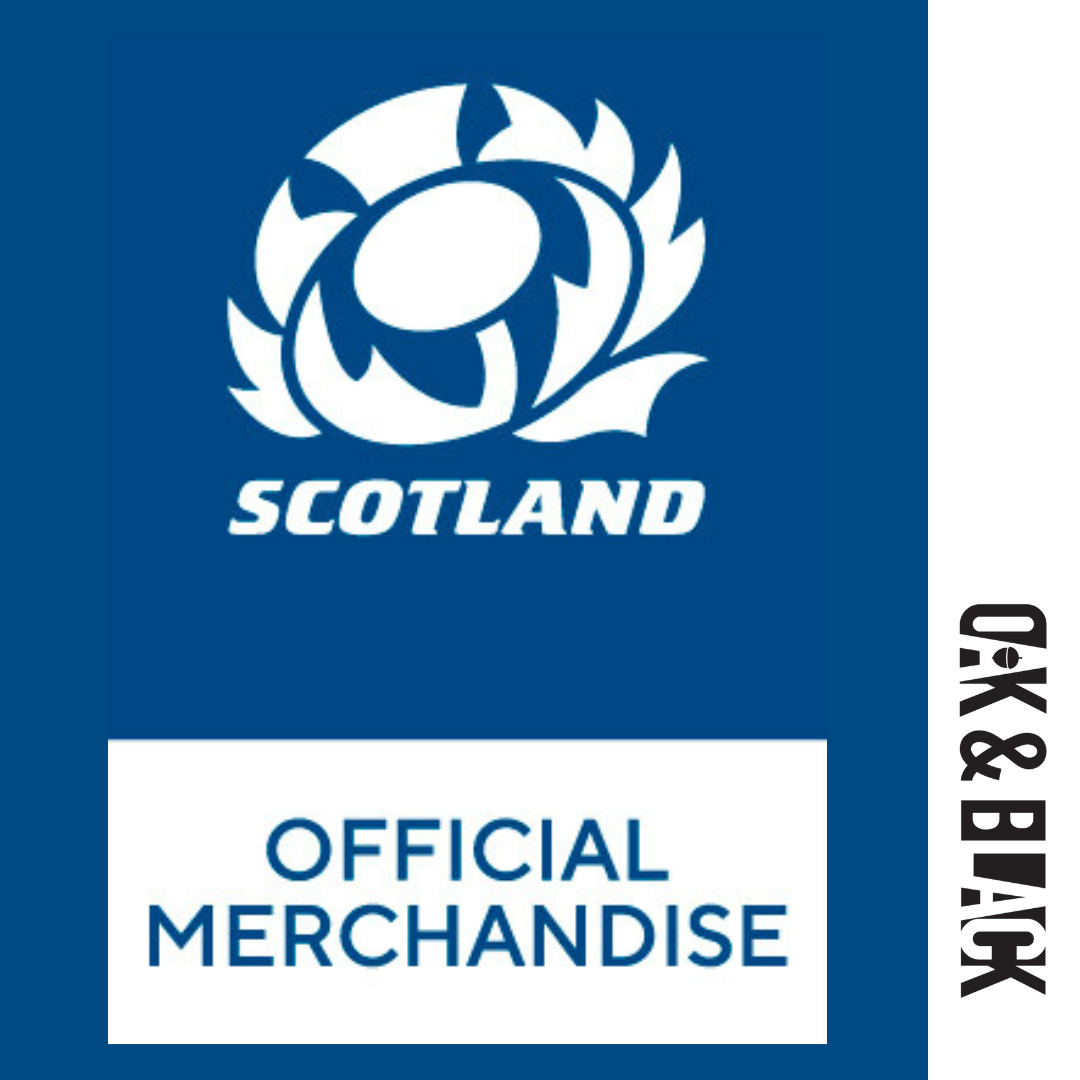 A match made in Heaven (Scotland)!
Exciting News for Scottish Rugby Fans: Personalised Licensed Merchandise Now Available!
With the Six Nations tournament in full swing, rugby fever is sweeping the nation. Whether you're a die-hard fan or a seasoned player, having the right gear and accessories can make all the difference. That's why we're excited to showcase our range of must-have Scotland rugby products, designed to help you show your support for your team and enhance your rugby experience.
Custom Carved Wall Hangers
Oak and Black is proud to announce that we have entered into licensing deals with Scottish rugby, Edinburgh Rugby and Glasgow Warriors. As a result, we are now able to offer custom Barrel Bars, carved Wall Hangers, Whisky Boards, Chopping Boards, Gin Boards and Ball Stands featuring the logos of these teams.
For fans, our products offer a fun and unique way to show your support for your team. Whether you're hosting a rugby-themed party or simply looking for a conversation starter, our Barrel Bars and Wall Hangers are sure to impress. And for those who prefer a more understated look, our Whisky Boards and Chopping Boards offer a subtle way to incorporate your team's brand and logo into your home decor.
Edinburgh Rugby Chunky Chopper
One of the key themes of our business is sustainability. We believe in creating products that are not only beautiful and functional but also environmentally responsible. To this end, we use reclaimed and sustainably-sourced materials in our creations and minimise waste wherever possible.
Another important aspect of our business is personalisation. We believe that the best way to create a meaningful connection between a fan and their favourite team is to offer customised products that reflect their unique personality and style. That's why we offer a variety of options for personalising our licensed merchandise, from adding a name or message to selecting a specific colour scheme.
Glasgow Warriors Barrel Bar made from a retired Whisky Cask
At Oak and Black, our core values are kindness, creativity, and sustainability. We believe in treating our customers with respect and care, and we are always looking for new and innovative ways to create beautiful and sustainable products that reflect our customers' values and tastes.
As the Six Nations tournament heats up, we invite all Scottish rugby fans to visit our website and explore our collections of licensed products. Whether you're looking for a unique and personalised gift for yourself, a friend or loved one, we are confident that you will find something that you will love. And with our easy online ordering system, it has never been easier to get your hands on your very own piece of Scottish rugby history.
Thank you for your support, and go Scotland!
| Freddie Main