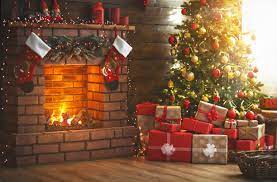 All (stocking) filler no killer!
As a wee boy, the anticipation of Christmas was always so exciting and almost better than the day itself! I remember waking up at 2am, 3am, 4am, 5am, 6am and asking "has he been yet?" much to my parents' annoyance! My gifts were left in a pillow case at the bottom of my bed and it was always such a thrill to wake up (for the last time that day!) to see them and know that I would finally be able to reveal what was beneath the boxed structures that, for the weeks previous, had formed the building bricks of my Christmas present forts I would build under the tree! 
We were also so lucky to receive a stocking (one of my rugby socks!) that contained tangerines, nuts and a couple of small gifts. These little gifts would often end up being the ones that proved most useful or fun, and as I look back it really was the little things about the day that stick with me most.
Small can be mighty, and a personal touch as a stocking filler or as a gift to a friend, family member or colleague can end up being the highlight of the season for them. As you know we strongly believe that each of our creations begins with your kind thought, and ultimately THAT is the gift.
Please check out Accessories collection here and see if there's a little something special that will bring unexpected joy to those you think highly of.
A magnetic whisky stave bottle opener is a perfectly practical personalisable product to give as a stocking filler (try saying that 5 times really fast!)
| Freddie Main